Cybersecurity Certifications To Elevate Your Career
Best Cybersecurity Certifications To Elevate Your Career
With an unprecedented amount of data being generated, transmitted, processed, and stored, the majority of which is very sensitive and requires incessant protection. Securing such information from unauthorized access is therefore critical. However, cyberattacks continue to grow in sophistication and size, with attacks targeted at all businesses, regardless of size or industry. This increases the demand for cybersecurity experts to provide the utmost security to IT systems and networks.
In a nutshell, cybersecurity is the practice of securing computers, networks, and data against damage, theft, loss, manipulation, or unauthorized access. Since it requires professional expertise, cybersecurity certification programs ensure those providing IT security solutions are equipped with the requisite know-how and tools to deliver exceptional cybersecurity services.
BC Networks is the leading cybersecurity company in San Jose, passionate about delivering exceptional IT support and IT services throughout the San Francisco Bay Area. To help mitigate cybersecurity concerns, we've highlighted the best cybersecurity certifications to boost your career in cybersecurity.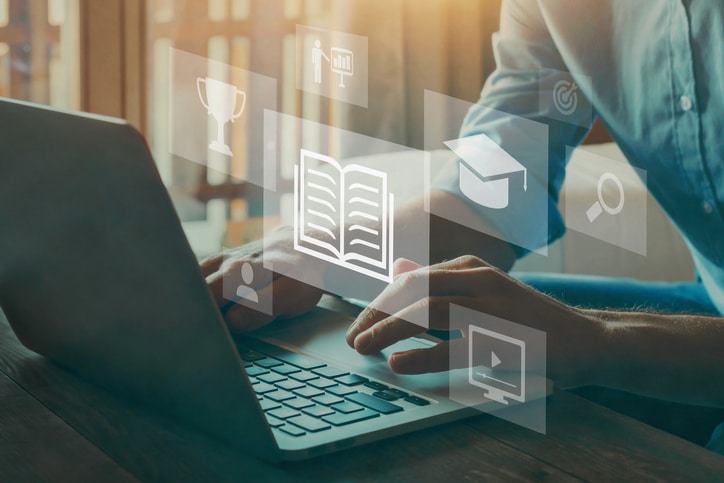 Professional Cybersecurity Certifications Vs. Academic Cybersecurity Certifications
Today's cybersecurity certification programs are available in two categories: professional cybersecurity certification programs and academic cybersecurity certification programs.
Academic cybersecurity certifications: These are programs designed for students without a comprehensive understanding of current concerns in the cybersecurity field. An example is Harvard's online cybersecurity certificate that offers students a deep background in critical matters in cybersecurity. Academic cybersecurity certification courses are often combined with other programs and coursework to provide the necessary experience and skills in the ever-changing cybersecurity industry.
Professional Cybersecurity certifications: These are programs designed for individuals already familiar with cybersecurity issues or closely related to networking and IT fields. The program provides training on the latest security tools and software that facilitate the prevention and detection of cybersecurity issues. For instance, CompTIA is used as an entry-level program that shows proficiency in particular technologies combating cyber threats.
Best Cybersecurity Certification Programs
With several online and traditional on-campus cybersecurity certification programs, we have listed the best courses to consider and boost your career in the cybersecurity industry.
Certified Information Systems Security Professional (CISSP)
CISSP ranks among the highly regarded credentials in the cybersecurity industry. It is crucial for people looking to work in top IT companies, especially those responsible for network security. Taking a course in CISSP opens numerous opportunities for learners, although it is not a vendor-specific certificate, meaning the knowledge is applicable in a range of setups.
CISSP certification covers the following domains:
Telecommunication
Access control
Cryptography
Networking
However, sitting for a CISSP exam requires you to have 3-5 years of field experience; hence, considered a professional cybersecurity certification program. Besides, CISSP is a must-have before taking a Chief Information Security Officer (CISO) position and can boost your salary if you hold the position of an IT analyst, systems engineer, security manager, or consultant in the IT sector.
Certified Information Security Manager (CISM)
CISM is a top credential for IT experts passionate about managing enterprise IT security, as well as IT consultants supporting infosec program management. It enables IT professionals to develop the best enterprise security practices and secure critical data. To pursue this certificate, you should have at least five years of corroborated cybersecurity knowledge. The CISM has a three-year validity period, where you will be required to subscribe to a yearly maintenance fee.
CISM offers the following skills:
Security risk management
Governance
Incident management and response
Program development and management
CompTIA Security+
This is an entry-level cybersecurity certificate designed for IT specialists new to cybersecurity. Unlike most cybersecurity certification programs, CompTIA Security+ requires two years of IT experience to pursue and complete the program. However, this certification is considered a general cybersecurity program because it covers several vendor product lines.
Here are some critical IT security concepts you will learn:
Encryption standards and products
Elements of operational security policies
Enterprise continuity and disaster recovery
Network attack strategies and defenses
Host- and network-based security best practices
Taking the CompTIA Security+ program is an ideal option for anyone looking to learn basic security knowledge. The program creates a sturdy foundation to grasp other cybersecurity certifications, and it is highly required by application developers, PC support analysts, and senior managers in accounting, sales, and marketing.
Certified Ethical Hacker (CEH)
With hackers becoming more sophisticated and cleverer, there is a demand for specialists who think and act like cybercriminals. Certified Ethical Hacker offers an exciting program that enables IT professionals to have a mentality like a hacker. The intent is to balance having thoughts of a hacker and adopting moral actions to prevent attacks.
Topics covered in CEH include:
Hacking technologies targeting cloud computing, mobile devices, and advanced operating systems
The latest vulnerabilities, viruses, and malware
Information security standards, policies, and laws
CEH exposes learners to real-time cyberattacks, including different ways hackers infiltrate networks and access restricted data. Students get to gain knowledge of scanning, testing and hacking, and defend systems against potential attacks. Completing a course in CEH grants IT professionals access to numerous positions, ranging from penetration testing jobs to security officers, site administrators, and security auditors.
Certified Cloud Security Professional (CCSP)
Generally, traditional security solutions dealing with physical systems do not provide the security needed for cloud-based infrastructure. CCSP certifications ensure IT professionals learn and integrate cloud security design, services, architecture, and operations skills and expertise. It is primarily designed for information security experts with broader experience in information technology, including IT architecture, cloud, governance, and web security engineering.
CCSP certification covers various topics, including:
Cloud data security
Legal and compliance
Cloud operations
Cloud architecture and design concepts
Platform and infrastructure security
If you are looking to become a systems architect, security manager, security administrator, enterprise architect, or system engineer, taking a course in CCSP is vital. However, all aspirants must have at least five years' experience in IT security-related work, mainly cloud computing.
Final Thoughts
With several cybersecurity certifications available in the industry, the above are the best programs to pursue and be informed about the most advanced techniques and security best practices for securing systems and networks against attacks. Besides, these certifications help boost your career in cybersecurity since they are among high-paying positions with several job opportunities.
Contact us for more information regarding cybersecurity certifications or schedule a consultation with our penetration testing team!