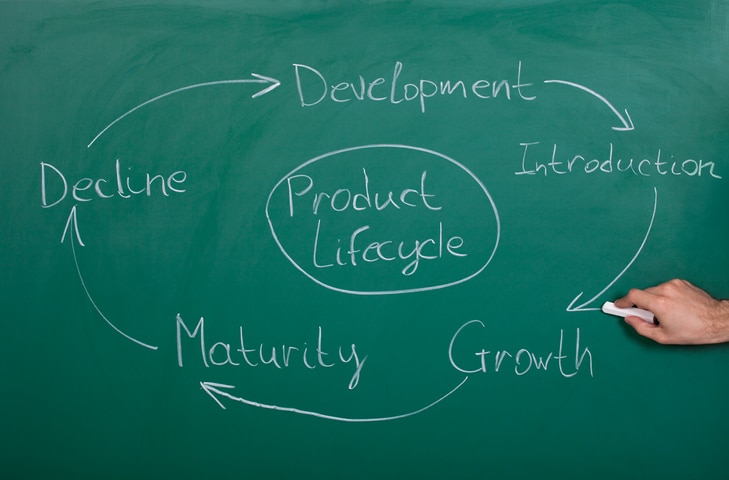 The Importance IT Lifecycle Management
Unfortunately, nothing lasts forever. Every piece of technology, whether it's software, hardware, or infrastructure, has an expected "end of life" moment – this is the time when it slows down, doesn't perform as well, becomes too costly to maintain, frustrating to work with, and creates potential risks for your business.
A good IT lifecycle management strategy is essential in ensuring your technology provides a good return on investment and keeps your employees productive. Since most organizations tend to accumulate IT assets over time, it can be challenging to keep track of where each piece of technology is at in its lifecycle. That's why managing and monitoring your IT throughout its lifecycle is essential to maximize value in each phase.
IT lifecycle management covers everything from identifying the most suitable technology for your operations, how to maintain it throughout its deployment, and a clear strategy for upgrading or replacing items when they reach the end of their lifecycle. It ensures that you're getting the most out of your technology throughout its entire lifespan.
What's IT Lifecycle Management?
IT lifecycle management is a holistic approach to managing the entire useful life of IT assets from acquisition, installation, maintenance, and eventual decommissioning and replacement. It allows for planning, examining your business needs, budget, and timing to acquire, use and phase out various technologies with thought and intent.
Some assets to consider in your IT lifecycle management plan:
Desktop PCs
Mobile devices
Servers
Routers, switches, and other network hardware
Operating systems
Business-critical applications
Benefits of IT Lifecycle Management
Effective IT lifecycle management can help your business plan for the future. Some of the benefits of employing IT lifecycle management services include:
1.   Forecast Your IT Needs for Better Budgeting
Planning for future expenditures is a crucial part of running a successful business. Decisions made under pressure are rarely the right ones for a business, but many businesses lack the flexibility to run their due diligence in an emergency.
Understanding the cost of IT resources throughout their lifecycle is part of making informed purchasing decisions for your business. By planning for these costs, you can avoid being caught flat-footed by an unexpected repair bill.
2.   Reduce Unexpected Downtime
When IT infrastructure fails, it can quickly grind your business to a halt. Slowed productivity caused by outdated systems can affect job quality and morale for your employees and cost your company time and money.
By replacing IT infrastructure before it fails, you can avoid delays and downtime caused by outdated infrastructure, resulting in higher productivity. With newer IT assets, your employees will face fewer support issues caused by old or incompatible elements, meaning more time for them to work.
3.   Improved Security 
Businesses face constant threats from cyberattacks, and failing IT infrastructure leaves you vulnerable to bad actors and malware. According to a Ponemon Institute study, half of the organizations that responded had suffered at least one data breach, and 60% of those hit cited an unpatched vulnerability as the source of the breach. Security breaches can mean lost data, lost revenue, damaged customer relations, and even legal consequences if the business is shown to have failed compliance regulations.
By keeping your IT infrastructure up-to-date, you can protect your business from cyber security threats. Lifecycle management teams will monitor your systems closely for any potential issue and provide quick support to resolve the issue, preventing downtime and data loss. They'll also keep the tech backed up, so if you do experience any downtime, you can get back up and running shortly.
4.   Effective Cost Management
While most businesses think that holding on to old IT assets for as long as possible allows them to get the most from their investment, in most cases, it ends up costing them more in the long run. That's because the cost of maintaining an asset beyond its lifecycle is typically far greater than it is worth. For example, the cost of maintaining a server skyrockets 200% after year its fifth year.
If you wait until your current asset is nonfunctional, you've put yourself in a position to potentially pay more money, lose productivity or business, open yourself to compliance liabilities and possibly create security issues within your organization. By being proactive about your IT lifecycle management, you'll be able to save money and make the most of your IT resources.
What are the Stages of IT Lifecycle Management?
If you don't currently have an IT lifecycle management plan, look at when your technology was purchased and its life expectancy so you can plan around that end date, your business needs and examine replacement options. It's crucial to have a plan for a replacement before your current asset reaches its end of life, thereby staggering and overlapping lifecycles. Have a plan, maintain a budget and be proactive.
IT lifecycle management can be broken down into four phases:
Procurement: The initial step in any IT lifecycle is the purchase of the technology itself. Before moving forward with any purchases, it's best to have a plan in place. It includes a complete evaluation of your existing IT infrastructure, identifying and addressing any deficiencies or opportunities to extend the infrastructure, and creating short and long-term plans to maximize the budget and leverage existing IT infrastructure. It also involves planning for asset disposal at the end of the lifecycle, negotiating with vendors to find the best possible solutions for your company within budget, procuring new IT assets, reviewing purchase logistics, and finalizing any financing options.
Deployment: After the assets are procured, they will need to be installed and integrated with existing systems. The deployment phase of IT lifecycle management includes scheduling, testing, set up, and inventory management. This phase is vital because a poorly optimized deployment can severely impact both performance and lifecycle.
Management: This is perhaps the most critical step in hardware lifecycle management. A good management strategy is vital in extending the lifespan of your IT and keeping it performing as optimally as possible. This ranges from monitoring, compliance, maintenance, backup, and financial management. Management lasts throughout the tenure of the equipment, as it requires monitoring and tech support throughout its lifecycle.
Decommissioning: The final stage of the management cycle involves the responsible removal of technological assets once your company replaces them. It includes sanitization, asset removal, and disposal/lease management returns.
BC Networks Can Help Manage Your IT Lifecycle
At BC Networks, our IT lifecycle management services provide complete end-to-end management from procurement to decommissioning of technology and the requisite support of such assets. We help you reduce your tech expenses, increase network efficiency, reduce risk, provide your customers with faster, more streamlined services so you can receive maximum return on your investments. Contact us today for more information on how our IT lifecycle management services can help position your company for success.