BC Networks Helps Ukraine Business Fend off Cyber Threats
How BC Networks Is Helping a Ukraine Business Fend off Cyber Threats
On February 21, 2022, Russia officially recognized the independence of Ukraine's two rebel regions, heightened tensions, and sent troops to the territories. Three days later (on February 24), Russia launched a full-scale invasion of Ukraine and sent in troops for the "demilitarization and denazification" of Ukraine.
Several days later, the eyes of the world are still on the escalating conflict between Russia and Ukraine, and the conflict has spurred new strain worldwide. Amidst the rising tension, some have warned that World War III could be about to begin, while others are warning countries to prepare their tech infrastructure for possible cyber warfare.
This offensive has a serious cyber component that could potentially affect parties in various locations. Cyberattacks and cybersecurity measures are top of mind for professionals in the security sector, here at BC Networks. From the outset of this crisis, BC Networks has been concerned about the safety of the people in Ukraine, including a client that is in the midst of this ongoing military conflict.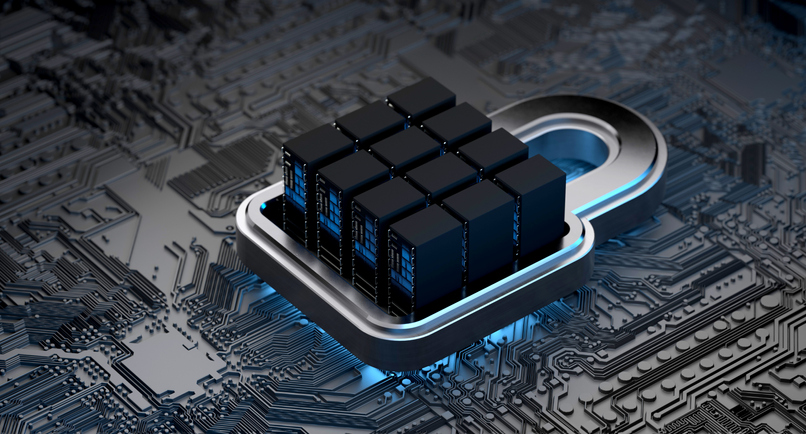 Why Are There Cybersecurity Concerns for Ukraine Businesses?
While you may not automatically think of cybersecurity concerns during an armed conflict, it is not uncommon for countries like Russia to use their technological resources to spy on and debilitate the enemy country's business-critical data and intellectual property. For example, Ukraine is currently going through a volatile war-like situation from a potent adversary. Although there is an arms war between Russia and Ukraine, there are plenty of opportunities for cyberattacks to debilitate the weaker nations.
Cyber experts recently identified a new strain of computer-disabling malware unleashed on Ukrainian government banks and government websites as part of the attacks. The HermeticWiper malware was the third wave of the most sophisticated cyberattack in Ukraine that was responsible for destroying valuable data and disabling machines.
The Russia-Ukraine conflict is only one example of thousands of cyberattacks that occur today. In situations where cyberattacks occur, we can either sit and hope that everything returns to normal sooner rather than later or we prepare ourselves on all sides to protect our interests. Given the current uncertainty, we are urging all of our clients to be prepared. One major concern is that cyberattacks in Ukraine could cause collateral damage worldwide, as past attacks launched by Russia have done.
As in any situation, the best malware prevention is to avoid infection from the onset. This is a risk that can be minimized by ensuring that assets are up to date and strong access controls are in place, including Multi-Factor Authentication (MFA). Additionally, businesses must have an incident response plan in place for the worst-case scenario, as well as a business continuity plan.
How We Put Our Action Plan in Place to Help a Ukrainian Business
We've all heard the phrase, "It's better to be safe than sorry." That phrase is one of the guiding principles at BC Networks. We have been prepared for these types of cyber threats and attacks for years.
We have been determined to bring the full support of our organization to help one of our clients that has an office in Ukraine adopt a heightened posture when it comes to cybersecurity and protecting their most critical assets. Recently, we rolled out our EDR (Endpoint Detection and Response) to all the devices remotely, and we have been actively monitoring all devices for malicious behavior. We are also watching to see if the power or internet goes out. So far there has been no impact.
As this global conflict escalates, we will continue to take the following steps to respond to targeted cyber-attacks and make full use of our dedicated resources.
Identify Our Client's Critical Assets
We took swift action to identify the critical assets of our client. Given our cloud-based approach, our cloud services are used to upgrade and maintain our clients' IT. After the latest cyberattacks on Ukrainian organizations, we ensured our client's data was safely uploaded to our cloud infrastructure.
Monitor Critical Assets
We reinforced our cybersecurity measures around the clock to ensure our client receives continuous monitoring. Bad actors like to target their victims when there are gaps in monitoring.
Perform Data Backups
Our team implemented data backups of our client's networks and systems. Backup procedures are conducted on a frequent basis, and data will be available for immediate recovery should their networks and systems go down in the event of power loss or internet downtime. Also, we ensure that we monitor our client's backups that are stored offline to ensure they are not infected with malware.
Perform Remote Actions
Our security operations allow us to act remotely thanks to our EDR (Endpoint Detection and Response) technology and our Managed Detection and Response processes. Should an attack occur, our resources and technology will allow us to isolate and wipe our client's systems based on threats. Any devices that are neglected can be wiped immediately.
Increase Endpoint Protection
To prevent incidents, our EDR policies have constraints that apply to network connections, web browsing, threat analysis, and more. In addition to continuous threat analysis, our internal security teams remain on high alert and are monitoring all endpoint disks.
Cybersecurity is likely to be a primary concern for your business right now. Being vigilant is not enough, every business needs to proactively take action and prepare itself against these rapidly rising attacks.
Cyberattacks will increase significantly over the upcoming weeks amid the ongoing conflict. To protect the assets of our clients and their teams, we are focused on identifying and quickly assessing any unexpected or unusual network behavior. While cybersecurity is one of your main concerns, it does not have to be your primary responsibility during this challenging time. Let BC Networks be your trusted security partner.
Rest assured at this time that our team is closely monitoring the situation. We have our best defense up, we are monitoring all of our clients' defenses, and we will continue to provide our clients with updated information as the situation develops. Reach out to us today and start protecting your business.