Do you secure your private information?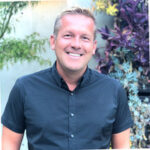 Dave Brewer
When it comes to IT services and solutions, it's crucial to have a knowledgeable and passionate partner who can help clients achieve sustainable growth using proven IT solutions. Our CEO, Dave, is deeply committed to assisting clients in enhancing their technology to gain a competitive advantage in their respective industries. At BC Networks, Dave Brewer leads a team of dedicated professionals who are focused on delivering outstanding IT services and solutions. With his vast expertise and practical experience, Dave ensures that clients receive top-notch support and guidance for their IT initiatives. You can rely on BC Networks to elevate your business systems and stay ahead in today's fiercely competitive business environment.
Whether you need immediate help with an IT issue or want to discuss your long-term IT strategy, our team is here to help. Call us at (408) 214-6380 or complete the form below and we'll help in any way we can.
"*" indicates required fields