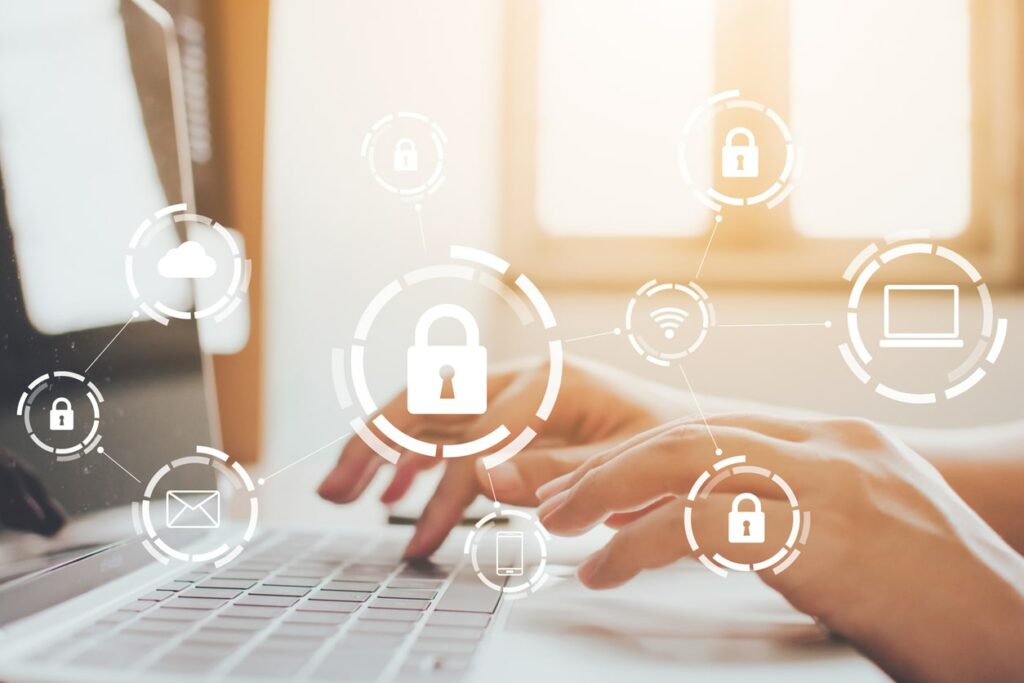 Level Up Your Cybersecurity Using Endpoint Detection and Response
Level Up Your Cybersecurity Using Endpoint Detection and Response
Remote working has become the new normal. While it is formidable because productivity is not hampered, it puts your company at risk by exposing your network to various vulnerabilities. Besides the office infrastructure facilitating operations, businesses are now adopting BYOD (Bring Your Own Devices) policy to reduce the resources spent on hardware. Unfortunately, smartphones and other devices only add to the many endpoints companies should be wary of when promoting cybersecurity. Where does Endpoint Detection and Response come in?
You may have an IT team in charge of everything, but Beta News published that a study showed 30% of IT professionals don't know how many devices exist within their organizations. Although the survey showed that 71% of the IT technicians claimed they could actively handle hardware security, 44% were not equipped to address software security, and 52% are not addressing security in mobile devices. Since most cyber-attacks begin at the endpoint, endpoint detection and response solutions play a critical role in your cybersecurity. Here's everything you need to know.
What is EDR, and How Does it Work?
Endpoint Threat Detection and Responses, which have popularly come to be referred to as Endpoint Detection and Response (EDR), are tools focused on detecting and investigating any suspicious activities or other issues on endpoints. With cybercriminals always looking for new ways to attack your systems, the traditional security solutions may not work. However, too many security tools on your network can hinder effective detection and prevention procedures. Therefore, an integrated endpoint security solution is recommended.
EDR tools work by monitoring endpoints and network events using a software agent installed on the endpoint system. The tools then record the information in a database where it is analyzed to detect, investigate, report, and alert you on any suspicious activities. However, the EDR tools work differently. While some focus on performing analysis on the software agent, others concentrate on the backend. The bottom line is they all are aimed at identifying, alerting, responding to, and deflecting threats and attacks launched in your system.
The main components of an EDR:
Collection agents: to collect and monitor data
Automated response: to trigger an automatic response to any known security breach
Forensic tools: to help IT professionals investigate threats
Real-time analytics engine: to evaluate and correlate data using algorithms that search patterns
What Makes an Effective EDR?
For your EDR to effectively perform its duties, look out for these features when seeking an EDR solution:
Multiple Threat Protection
Cybercriminals are not taking a break coming up with ways to wreak havoc in your system. Therefore, ensure that the EDR solution you employ has multiple threat protection. That way, regardless of the different types of attacks that come your way, the EDR tools can prevent them from entering your infrastructure. It should also handle other threats at the same time.
Efficient Filtering
A tool that flags a false vulnerability uses up the organization's resources because you will investigate a nonexistent threat. False positives should not be present when using an effective EDR. It should filter false positives to avoid overloading the network with unnecessary alerts. Unnecessary alerts can eventually cause alert fatigue and allow real cyber threats to slip through and wreck your system.
Extensibility
You are in business to make money, and if you can find ways to save, it will go a long way to improve your bottom line. An EDR solution that offers extensibility means you will not have to buy other systems for it to function as your business grows. It should give you the option of adding new functionality at no extra cost. As such, it gives you a great return on investment while paving the way for scalability.
What are the Key Benefits of EDR?
Improves Endpoint Visibility
With a real-time analytics engine always searching for any threat patterns that can attack your system, EDR improves the endpoint visibility. As a result, you will have a proactive approach to threat detection and deflection to stop malware attacks. You never have to worry about zero-day attacks. The automated response will catch threats in time for the IT professionals to investigate and fix them.
Saves Resources
Time is a valuable resource, and each time an attack is launched in your system, you will experience some downtime that can last for days, depending on how severe the attack. On average, ransomware attacks cause downtime lasting up to 16 days. Consequently, your business will lose money because productivity will be reduced or shut down as you wait for systems to be back up. On average, all businesses lose $200,000 after a cyber-attack. This is enough to cause a small business to shut down if it fails to recover. By utilizing EDR, your time and money are spent in other core business areas because you can catch the threat in time.
Seamless Integration with Other Security Tools
If you are keen on having a security system that any cyber threat cannot penetrate, it is best to incorporate all security tools. Luckily, you don't have to compromise once you decide to utilize EDR. It affords you the advantage of seamlessly integrating with other security tools you may already have, such as malware analysis and threat intelligence. It also extends the option of combining different individual components into ICOPS (Integrated Cybersecurity Orchestration Platforms) from various vendors. Furthermore, it has open and documented APIs (Application Programming Interfaces) and reference architectures.
Get Started on the Best EDR Solutions
Do you operate in the San Francisco Bay area and looking for the best EDR solutions? Look no further than BC Networks. Our clients comprise non-profit organizations, startups, manufacturing, engineering, and financial services firms. Regardless of your operational scale, BC Networks will cater to all your IT needs through our extensive range of services. Get in touch with us today to schedule a free consultation. Let's protect your business with the ideal EDR solution for your organization.