Hiring a San Jose IT Consultant?
Working with a skilled IT consultant is the best way to gain short-term, specialized support for your business. Whether you are a small business looking for ways to accommodate growing demands from clients or a large business that is looking for ways to be as strategic as possible as you undergo the steps towards digital transformation, by bringing into your business platform helpful tools like cloud computing and malware protection, working with an IT consultant in San Jose, California can help ensure that your business makes the right choices for these increasingly digitally-dependent times.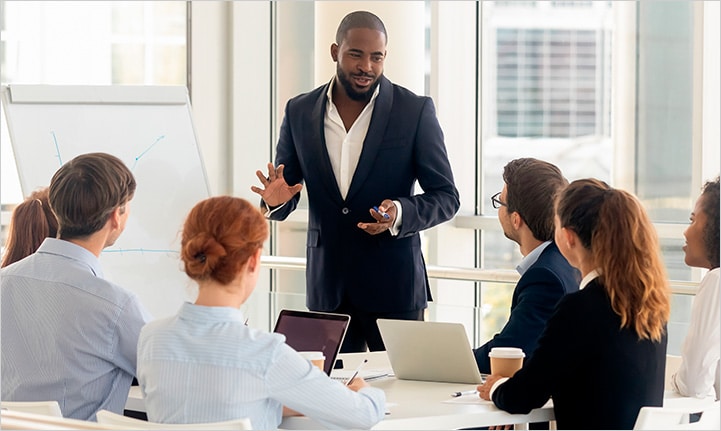 Why Hire an IT Consultant?
A good IT consultant can have a huge impact on your business, both in regards to your budget and your daily practices. As more industries turn to digital platforms to stay connected to their client base and make it possible for employees to work together, IT support continues to become more important than ever before. For many businesses—especially small businesses that are looking to use an improved digital platform to help them grow—outsourcing IT may make the most sense. An IT consultant can bring to your company an outside perspective, helping you to understand what your competitors may be doing while providing you with a level of expertise and efficiency that will help your company to succeed.
Here are a few benefits of hiring an IT consultant in San Jose, California:
Hiring an IT consultant can help bring your company a fresh set of eyes to solve problems and maximize productivity. There is a reason that you have the people in charge at your company that you do. You know your business inside and out. You know your goals and you know what it will take to reach those goals. However, you may not have the best perspective when it comes to the tools that are at your disposal to help your business along the way. An IT consultant can help to assess what you are already working with and make suggestions that could help maximize your productivity. Consultants work across various industries which makes them a valuable resource in understanding the ways that IT advancements can help to improve business practices.
Working with an IT consultant will ensure that your IT is managed by someone who has a great deal of expertise. Companies who try to in-house their IT services typically go about it the same way—by finding someone in the company who has a decent handle on IT issues and designating them as the person in charge of all IT management. The problem is that if this person is already an expert in something else in your industry—which is why they are already working for you—then chances are they have not put a lot of time and energy into ensuring that they are up to date with everything IT related. IT consultants have a great deal of knowledge that helps them to understand everything across the IT industry, and as this is their area of focus, they stay on top of the latest updates and are not going to be caught off guard or out of time to ensure that your company is following the best practices.
Working with an IT consultant can save your company time and money, helping to improve your budget. Hiring a strong IT consultant can actually improve space in your budget, rather than add to your list of overhead costs. That is because an IT consultant can recognize easily where money is being mismanaged or misspent and can help you to make simple fixes to your IT services. This may mean making smart upgrades to your technology or helpful updates to your software. It also could mean conducting regular security audits that can help protect you from malware and ransomware attacks, which can become very pricey problems to fix after the fact.
IT consultants are IT professionals, which means they are talented and efficient. When it comes down to it, efficiency in your IT services can make a huge impact on your business success and budget. IT consultants are efficient. Since they are outsourced, they are not looking to spend too much time on your projects, getting the job done as quickly as they can and as well as they can so that you can move on and begin utilizing the technology at your disposal. When you work with an IT consultant you don't have to wait a long-time to see projects get off the ground, but instead can start experiencing the benefits of your IT services straight away.
BC Networks: Your Team Of San Jose IT Consultants
Partnering with an IT consultant in San Jose, California may be the missing step that your growing business needs. As the world increasingly becomes more and more digital there are technological services that your employees and clients alike are going to expect from you. This will include things like being able to work from a cloud platform so that data can be accessed on the go, as well as the simplicity of being able to check in on services and updates online—whether that is from a desktop computer or mobile device. To keep up, you need to make sure that you have up to date technological services, and a strong IT team can help you achieve this. You don't need to employ a full-time IT department to make IT services work for your company. Contact our IT consultants in San Jose to learn more about contract and outsourced IT options in your area.
Experience and strategy are what set us apart from other San Jose, Silicon Valley & South Bay IT companies. We deliver consistently optimal results following our carefully developed and mature set of IT practices and procedures.