3 Amazing Reasons To Outsource Your IT Services
You may have the most effective IT department. But, even the best teams can get overwhelmed at some point. As your client base grows, so too does your dependence on technology. This often creates complexities and other barriers to effective service delivery.
Outsourcing your IT services to a managed service provider (MPS) can solve your current problems. It also helps you stay ahead of future challenges.
Since you're here, it's clear that your business needs a reliable MPS. It's also safe to assume you probably already have such a support service.
However, do you feel like you're spending too much? Well, this probably means that you're wasting money on a pay-as-you-go service.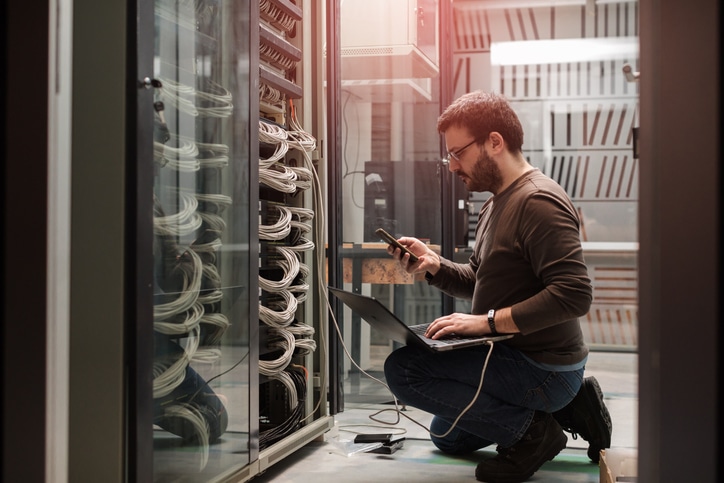 Why Are Pay-As-You-Go IT Services So Costly?
Most businesses opt for Pay-as-you-go since they cost less when the going is good. However, it's often short-lived. Software glitches, security lapses, and other technical issues can happen at any time. Suddenly, such businesses have to folk out more cash to fix such problems even though their profits may not sufficiently justify the additional costs.
Managed IT services are designed to prevent such failures in the first place. They take a proactive approach to mitigate the cost while eliminating all future threats and challenges. To top it off, you can scale and leverage such solutions to fit business even as it grows.
Here are 3 amazing reasons to outsource an IT services company:
Outsourcing Your IT Services Can Reduce Your Operating Costs: Your business needs the latest equipment and skilled labor to remain competitive. Just think of all the software, computers, and all the things you needed to get your business off the ground. Such costs grow exponentially, sometimes even without increasing your ROI or sustaining your business' profit margin.
Outsourcing your IT services saves you the cost of updating and maintaining such equipment: You also don't have to headhunt for the most talented IT professionals or worry about their salaries.
You can seek out a custom payment plan that's matched to your business needs: This means that you'll pay for exactly what you need with the option of upgrading as your business needs grow.
MSP providers also help you have more time on your hands to run your business. They reduce your workload, allowing you to have more time to focus on running your business.
Managed Significantly Reduce Your Downtime
Can your in-house IT staff respond quickly to system failures? If not, then you could face some serious downtime. Most businesses have a lax approach to this problem as there's so much else to do when running a successful business besides keeping it online.
However, significant downtimes result in more than just annoyed customers and site visitors. You could incur losses that could run into thousands of dollars every time your site is offline. The longer you take to address such issues, the more your potential income suffers.
So, why waste your precious time and resources hunting down for the problem? You could leave it to professionals.
Outsourcing to a managed IT services provider could end all the worries that come with downtime. Such service providers are specialized in providing businesses such as yours with round the clock support. They continuously monitor your network's availability and leverage its performance consistently to ensure you're always online.
Outsourcing Your IT Services Heightens Your Cybersecurity
Do you ever wonder just how safe your business data is? That's a reasonable question as cybersecurity should be on top of the list of your concerns. Every business faces an ever-growing threat from hackers, viruses, and all sorts of malware.
The size of your business doesn't matter to these opportunistic hackers and programs. 60% of small businesses suffer successful cyber-attacks each year. Current trends suggest that such a margin will continually grow into the future. It's wise to seek a proactive and lasting solution to this problem.
Managed IT service companies can help secure your data and prevent it from falling into the wrong hands. MPS providers have the latest tools for monitoring and testing security treats. In this regard, it may also be wise to hire an MSP provider when moving your data center to the cloud.
They have years of experience and security experts tasked solely with keeping your data safe. Most come with back-ups and other contingencies that you've never thought about implementing. This saves you the cost of hiring a consultant or an in-house cybersecurity expert.
So, What Are Outsourced Your IT Services Options?
So, it's clear that a managed IT service is the best step in ensuring your business's continued growth. It's as equally important to ask a potential MPS provider the right questions to avoid any disappointments in outsourced your IT services.
Here are a few questions you should ask:
How can easy is it to access your data on their servers
Are their management plans flexible/customizable?
Do they offer any backups or contingencies in case of service failure?
What's the level of support for each service plan?
How stringent are their cybersecurity measures?
There's more to ask, but this list gives you a rough idea of the type of questions MSP providers need to answer without any hesitation. Outsourced your IT services need constant engagement and a collaborative approach to solving every challenge.
You'll need a service provider that keeps you regularly updated and detailed reports on the health of your infrastructure. Next, the MPS provider will need to demonstrate they can keep up with current industry trends and can collaborate effectively.
What's Next with Outsourced Your IT Services?
As you can see, there are many benefits to outsourcing your IT services to a reliable MPS provider. One final recommendation is to come up with a mitigation plan and come up with a budget. Think of what challenges your business faces and how an MPS can help you solve them.
Some companies have all the marketing tools, but lack follow-through. So, vet all the companies that offer such services and keep a note of some of the fly-by outliers. Don't fear to outsource your IT services do some research and you'll find the right company.
Click here to get started or call us at (408) 243-1100.
Experience and strategy are what set us apart from other San Jose, Silicon Valley & South Bay IT companies. We deliver consistently optimal results following our carefully developed and mature set of IT practices and procedures.