Is Your Law Firm Prepared For A Data Breach?
Cybersecurity is about more than prevention – it's about intelligence and response as well. You need to know when an attack has been attempted, just as much as you need to know when an attack has been successful.
Did you know it takes most businesses up to 6 months to find out that they've experienced a data breach?
Would you know if your data has been breached? It's not enough to simply try to prevent a breach. You need to have a plan in place for how you'll respond to a breach as well…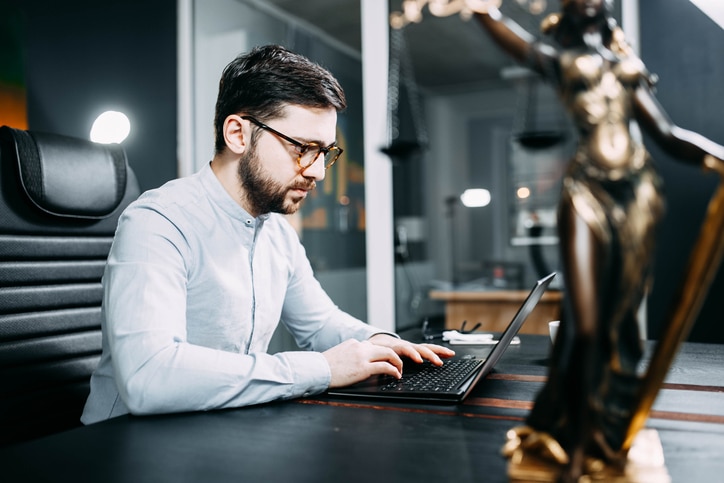 How Can You Prepare Your Firm For A Breach?
Know What You're Up Against
As of a few years ago, a third of in-house counsel respondents in "The State of Cybersecurity Report: an in-house perspective" reported that they had experienced a data breach – and cybercrime is only expected to grow, with the occurrence rate of data breaches estimated to increase by 22.5% each year up to 2023.
Get Expert Assistance
Security is one of the most important aspects of technology. While technology evolves and data expands, the number of ways your IT network can be compromised increases. Your IT company can provide security services, advise you on the credentials of vendors, and conduct ongoing risk assessments to identify network vulnerabilities.
Working with an IT company like BC Networks, you gain access to cybersecurity technologies and best practices that are often limited to enterprise organizations. Whereas affording enterprise anti-virus solutions, advanced email security software, and end-user awareness training would be cost-prohibitive on an independent basis, doing so with a managed IT services company is much more cost-effective.

It's essential that you determine exactly what data or security breach regulations could affect you. You need to know how to respond to data loss. All employees should be educated on how to report any loss or theft of data, and who to report to.
Data loss can expose you to costly state and federal regulations and litigation. You must be able to launch a rapid and coordinated response to a data breach to protect your reputation.
Determine how your data is handled and protected. Also, define who has access to your data and under what circumstances. Create a list of the employees, volunteers, donors, or contractors who have access to specific data, under what circumstances, and how those access privileges will be managed and tracked. You must know precisely what data you have, where it's kept, and who has the rights to access it.

Every firm should set a security policy, review it regularly for gaps, publish it, and make sure employees follow it. It should include such things as:
Not opening attachments or clicking on links from an unknown source.
Not using USB drives on office computers.
A Password Management Policy (no reusing passwords, no Post-it Notes on screens as password reminders, etc.).
Required security training for all employees.
A review of policies on Wi-Fi access. Include contractors and partners as part of this if they need wireless access when onsite.
BC Networks Will Support Your Breach Response Practices
The right IT company can comprehensively manage your firm's cybersecurity – allow BC Networks to help. We are more than just computer technicians, we're a team of IT professionals who know and understand the unique security concerns of law firms. We will help you develop a cybersecurity defense that includes both prevention and response.
Click here to get started or call us at (408) 243-1100.
Experience and strategy are what set us apart from other San Jose, Silicon Valley & South Bay IT companies. We deliver consistently optimal results following our carefully developed and mature set of IT practices and procedures.