3 Advantages of Outsourcing to an IT Managed Services Provider
BC Networks explains the value for your business when partnering with an experienced and reliable IT managed services provider in the San Francisco Bay area. 
Advances in technology are occurring at increasingly rapid rates, leaving organizational leaders to wonder how to make sure IT staff don't become engulfed and overwhelmed by a sea of tasks. Smart business leaders for companies of all sizes are exploring their options in finding meaningful, reliable, and scalable IT support to show their IT staff that they value their talent and want to give them the time they need to accomplish internal tasks helping employees and working on core competencies.
Business leaders are outsourcing IT functions that include:
Datacenter operations
Data entry
Disaster recovery
Network management
Application maintenance and development
Finding a local IT firm can make a difference, providing better short-term and long-term outcomes.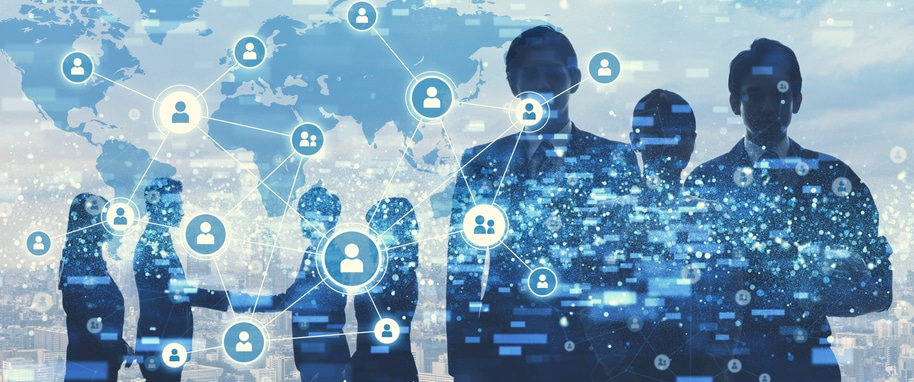 Explore 3 Advantages of Working with an IT Managed Services Provider in the San Francisco Bay Area
Business leaders increasingly embrace the concept of outsourcing complex functions not directly related to the business's strategic goals, but more and more are considering working with local IT-focused enterprises to find the support and talent they need.
If you are looking for IT support services, you might be considering working with a local firm, wondering what the advantages are. We have come up with three core advantages that you might consider before making your decision.
1. Local Partnerships with IT Managed Services Provider Improve Potential for Strategizing Business Goals
First and foremost, working with a local IT firm allows for more face-to-face strategizing potential to help businesses lay out their business goals, challenges, and ideal solutions. Industry leaders agree. According to Paul Sallomi, global technology, media, and telecommunications industry leader and US comprehensive technology sector leader, "the time is right for companies to seriously consider exploring the advantages—including reduced latency and lower bandwidth costs—of processing data locally, at the edge of their networks. In terms of strategy, partnerships will likely become even more essential for technology companies looking to deliver solutions that drive true business outcomes for customers."
2. Local IT Firms Understand the Specific Market and Challenges for Businesses in the Bay Area
Working with locally-based IT firms helps the technology team understand your business in your market's context. Together, you can work to find solutions related to logistics and communications, specific to the Bay Area. Also, they can regularly visit your operations to become better acquainted with your organization's internal IT infrastructure, offering ideas on improvement, working in tandem with your own IT team.
3. Local Partnerships Please Customers and Your Surrounding Community
In a world that becomes less personal all the time, customers yearn for more local cohesion, according to Forbes. People may appreciate that your business is local on its own. Still, they are likely to appreciate further when local businesses band together to create new business, focusing on tasks like data management, cloud solutions, data recovery, cybersecurity solutions, business continuity, and more. Further, by consolidating efforts with local businesses, you may find that other companies want to invest in your organization or join forces.
Are You Considering Working with an IT Managed Services Provider in the San Francisco Bay Area?
Our IT professionals at BC Networks believe in teamwork to help our clients determine and guide their own needs with our support. If you are considering working with an IT Managed Services Provider in the San Francisco Bay area, we are the team for you. We want to hear your ideas, goals, and challenges to help you develop solutions that we will enact.
Contact us to learn more about our vast menu of IT services we can provide as a local partner to help your business thrive today and long into the future.
Experience and strategy are what set us apart from other San Jose, Silicon Valley & South Bay IT companies. We deliver consistently optimal results following our carefully developed and mature set of IT practices and procedures.