What Are the Top Challenges IT Leaders Will Face in 2020?
Contact BC Networks for assistance in meeting the challenges that face IT leaders in 2020. We are a full-service IT managed service provider capable of fulfilling all your IT infrastructure needs.  
Technology is developing at breakneck speed. This brings more than the usual challenges to the IT departments of the San Francisco Bay area businesses. Modern IT leaders and CIOs must prepare for these challenges in order to stay competitive in 2020 and beyond.
This article examines four areas that will keep CIOs busy in the coming year, including:
IT Skills Gap
Need for Innovation
Connecting Decentralized Software
Balancing Governance and Self-service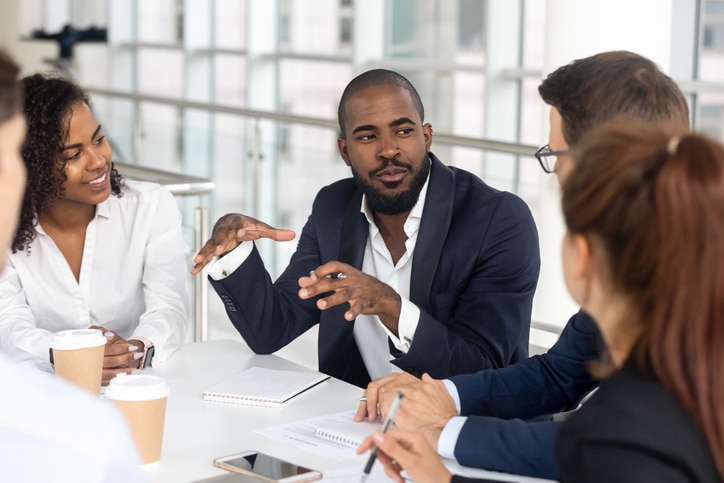 What's the State of the IT Skills Gap?
More businesses will face the consequences of a shortfall of qualified IT resources. The supply of qualified technical professionals cannot keep up with the need for their skills.
CIOs must address the skills gap by attracting and keeping those who can pick up skills quickly. However, this isn't cost-effective in the long run, especially when high-quality IT managed service providers, such as BC Networks, can provide talent on-demand without sending your budget into the stratosphere or weighing down your payroll with specialty positions.
Let the consultants of BC Networks help you gain access to the skills you need to continue operating at full speed. This includes network engineers and security specialists who can evaluate your environment and protect it from bad actors.
In 2016, hackers cost businesses and organizations roughly $209 million and that number was estimated to reach $11.5 billion by 2019. However, (ISC)2 estimated a skills gap of 3 million cybersecurity professionals worldwide.
How Can CIOs Affordably Address the Need for Innovation?
Implementing innovative technologies and processes can help you meet the existing IT demands of your business. It's important to keep up with business requests to make room for new tools that can help you increase your market share.
Help your team find the tools needed to deliver business solutions quickly. Trends such as the low code market help CIOs and team managers stretch existing resources to cover the needs of the business.
Gartner suggests, "The creation of an innovation lab is a popular tactic among technology leaders to foster growth and promote new ideas. Whether a physical or virtual space, these centers are dedicated to helping a company stay on the cutting edge of its industry."
It doesn't hurt to draw ideas from third-party providers as well as internal staff to find creative solutions to a backlog of projects.
How Will You Connect Decentralized Software?
When cloud computing first came on the scene, many people were worried about security, so they avoided the cloud. If you were one of the companies that hesitated to move to cloud-based computing, you may now be behind your competitors, who embraced the new technology.
With the latest security capabilities, SaaS and cloud offer the convenience of the Internet with the same security as an on-premise data storage and application system. The benefits include cost savings on everything from server farms to paying the DBAs who run them.
Despite the benefits, CIO's have to ensure that there's a well-planned integration to ensure that disparate systems can function well in a cohesive cloud system.
How can CIOs tie all their systems together in the cloud? The solution hinges on purchasing the right software for your future needs. Before implementing any new software assets, consider the impact on integration.
Add this to your questions when evaluating new software acquisitions:
Is it cloud-based?
Is it compatible with other cloud software?
Does it use open API?
How Can CIOs Balance Governance with Self-service?
In the past, technology and data access decisions fell to the IT department. IT leaders were also in charge of choosing and implementing new software solutions for the business.
More and more, business units are selecting their own self-service tools with or without the permission or knowledge of the IT department. This creates a security risk, especially if there are no documented IT security policies. Various departments can implement systems without considering how they will adequately secure the data housed within them.
BC Networks helps its clients give business units the ability to control their self-service software options without relinquishing the CIO's control of access to the network and sensitive data.
Contact BC Networks for assistance in meeting the challenges that face IT leaders in 2020. We are a full-service IT managed service provider capable of fulfilling all your IT infrastructure needs.
Experience and strategy are what set us apart from other San Jose, Silicon Valley & South Bay IT companies. We deliver consistently optimal results following our carefully developed and mature set of IT practices and procedures.