Palo Alto Government Organizations Connects With Dave Brewer & BC Networks For Managed Outsourced IT Services
KEY POINTS:
Government organizations are moving towards the full digitization of their services.
Most government organizations lag behind other firms in the adoption of IT solutions due to bureaucracies and inadequate funding.
Palo Alto Government Organizations use managed IT services to overcome funding, infrastructure, and personnel challenges.
BC Networks provides infrastructure management and IT support to government organizations.
The need for efficient IT systems continues to rise as the world moves closer to a fully digitized economy. Businesses and government institutions are rushing to cope with the dynamics of the digital environment. Unfortunately, as businesses invest in modern digital solutions, government institutions and departments lag behind due to bureaucracies, inadequate staffing, and low investments in IT systems and infrastructure.
To cope with these challenges, government departments and institutions are turning to managed IT to enhance efficiency in service delivery. Palo Alto Government Organizations, for instance, have identified BC Networks for the provision of seamless IT services. If you head a government department or organization, you can take advantage of our state-of-the-art IT facilities and experience in the following areas.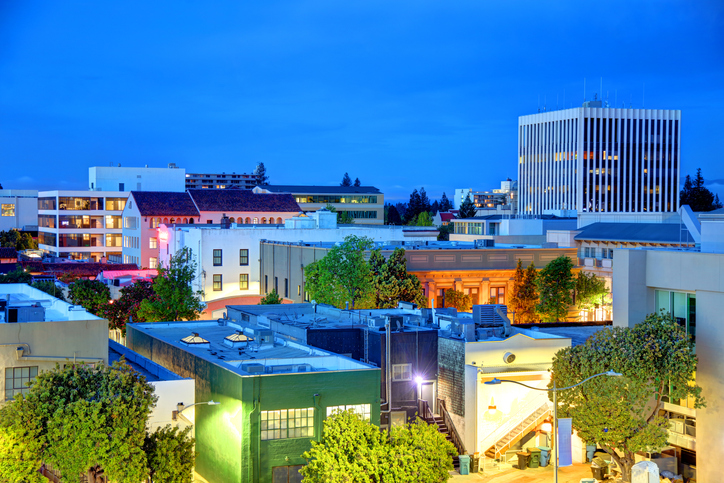 What is BC Networks Managed IT?
Managed IT involves hiring a third party to provide IT services and support for your staff and customers. In some cases, the IT service provider only comes to support your IT department. The service provider offers support to the IT manager and other staff to enhance the efficient delivery of services. You can also contact our firm to provide all IT services even when you do not have an IT department. Our experienced personnel will provide infrastructure, systems, storage, and security for your organization.
Which Palo Alto Government Organizations Require Managed IT services?
There are numerous government organizations and departments, each offering its unique services to the people. However, each department needs an efficient IT platform to offer its services. That means all government organizations, regardless of whether they offer services or produce goods, require a reliable managed IT service provider.
Our Managed IT Services
At BC Networks, you can get the following services:
Protection of Government Data
Governance organizations deal with huge volumes of sensitive data. Currently, most of the data is in a digital format that needs protection. BC Networks helps you to protect your department's data including bank details, private documents, and any other sensitive data that may be in your custody. Whether you store your data on an on-premise server or in the cloud, BC Network helps you preserve the integrity of the data by limiting its accessibility. Through our services, we only allow authorized departmental personnel to access the data.
Our trained and experienced personnel help you design and implement data protection strategies that ensure sensitive data does not fall into the wrong hands. We design password requirements and authorization procedures that maintain the high integrity of your stored data and information.
Cybersecurity Services
Data in your organization's custody faces numerous threats. The threats range from internal to external interference, manipulation or deletion. While strong passwords can protect the data from internal threats, you need more than passwords to keep your data safe. We provide firewalls, antivirus, and other methods of data protection from external factors. With the limited investment in IT infrastructure and systems common in most government organizations, only a reliable managed IT provider can offer the required level of security.
When you engage BC Networks, you get security protocols and frameworks that not only protect the data but help you detect any potential threat to your organization's data. In addition, we provide cloud storage that comes with enhanced security to ensure data is not lost in case of fire or other disasters. Our data backup systems allow retrieval of important data even after the loss of your computer hardware.
Threats to government data increase each day since hackers keep improving their hacking technologies. It could be difficult to maintain the security of the data in an environment where the threat metamorphoses daily. However, managed IT service providers like BC Networks invest in research and development that allows their staff to stay ahead of cybercriminals.
Cost Reduction
Fully-fledged or standalone IT departments are capital intensive. Your organization requires a huge investment in IT infrastructure, software, and systems to provide optimal digital services. Besides, the IT industry is very dynamic and software that was hyped as the solution to specific challenges may no longer be effective after a year. That means you require frequent expensive software and system upgrades.
To reduce the cost, you need a reliable managed IT provider. BC Networks provides a comprehensive server and computer management to proactively update, manage and backup your information technology. We also provide storage solutions that cut your storage costs without compromising the integrity of the data. All our storage solutions meet regulatory requirements, which means you do not have to worry about data storage regulations when you engage us.
Another advantage of using our managed IT solutions to cut costs is the subscription system. Through the subscription system, you only pay for what you use. That means you can choose different subscriptions depending on your department's needs. If your department provides seasonal services, you can upgrade or downgrade the subscriptions depending on demand.
Remote and Hybrid Workplace Management
Workplace management has changed across industries. Currently, employees are getting work-life balance through remote or hybrid workplace models. A remote workplace model allows workers to fully operate from virtual locations. The hybrid model, on the other hand, allows workers to complete some tasks from remote locations with occasional visits to your physical office.
BC Networks provides support to remote workers through software like virtual desktops. Our hybrid workplace support package allows a seamless flow between your office and employee in remote locations without compromising data security.
Customer Relation Management
We also provide customer relations management (CRM) systems that ensures your customers receive services without hitches, delays, or overcrowding on your network and servers. Our CRM systems also allow you to monitor and focus on the demand for services provided by your department.
Why Do Government Organizations Trust BC Networks?
At BC Networks, we have the required experience, personnel, and infrastructure to provide managed IT services to any Palo Alto government organization or department. You can contact us today for more information on how our managed IT services can help enhance service provision.
Experience and strategy are what set us apart from other San Jose, Silicon Valley & South Bay IT companies. We deliver consistently optimal results following our carefully developed and mature set of IT practices and procedures.