Balance Budget and Strategy with a 
Fractional CTO
When your business can't support a full-time CTO, there's no need to compromise the need for strategy and execution. A fractional CTO can offer strategic insight that prepares your business for growth.  
Companies thrive when they have the right leadership, but that doesn't stop at the CEO level. Senior leaders may struggle to keep up-to-date with the latest advances in technology — advances that could mean a significant competitive advantage for your business. Having a CTO at the helm of your digital strategy provides that necessary interface between technical professionals and the world of business, someone who is able to translate the benefits provided by a particular technology tool. If your company is growing but not yet thriving from a technical perspective, it might be time to invest in a fractional CTO to help drive new IT initiatives, tighten budgets, boost productivity and enhance operational effectiveness.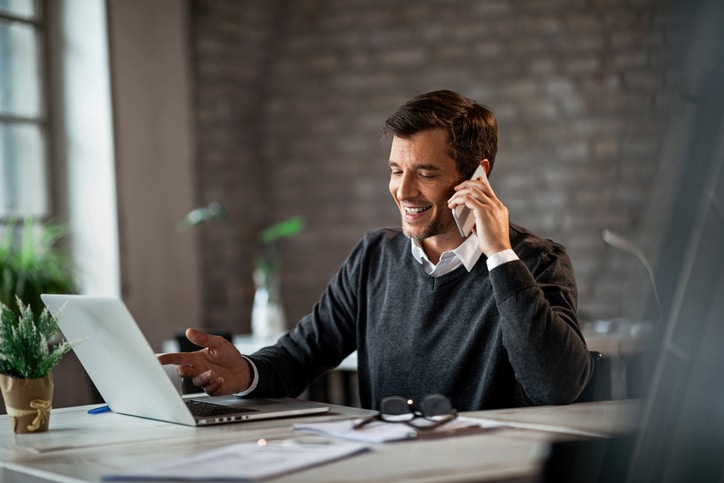 A 
Fractional CTO

 Provides Strategy and Practical Leadership

It's not unusual for high-level technology experts to shift between organizations, often leaving a leadership gap in the technical realm. While a short-term loss of leadership may not be devastating for your company, it won't be long before the effects of missing this level of technical professional will be felt. You need both the strategic focus on the future as well as the practical leadership provided by these individuals in terms of executing new projects and defining roadmaps for the future. Companies are increasingly relying on their IT leaders to provide direction for the strategic transformation of the business, something that is nearly impossible for an IT director or manager to fit in along with their daily front-line duties. Having access to the thought-leadership provided by a fractional CTO helps ensure that your company has the tools and technology needed to sustain growth and excellence over time.
How to Hire a 
Fractional CTO
Hiring an individual to become your fractional CTO is not entirely different from hiring a full-time Chief Technology Officer. You still need someone with a solid background operating at high levels of an organization while maintaining a solid fit with your corporate culture. Your vCTO should have a solid track record of being able to deliver results for an organization of your scale and industry, creating value and offering unique insight. Depending on the needs of the organization and your selected executive, you may want to structure a deal with includes equity for your business. The one area to be cautious is that this is not an hourly employee or even a consultant, so providing a mid-level task list for your CTO to execute may not be the best use of their time. Instead, focus on the challenges that your organization is facing and work together with your vCTO to determine how they can be addressed.
Startups and companies experiencing rapid growth all need strategic technical support from a knowledgeable individual that has worked at the top tiers of an organization. When you're not able to sustain hiring a full-time Chief Technology Officer or are not able to find the right individual to fill the void in your company, a vCTO may provide the gap support needed to ensure you're making good IT decisions for the future. Contact the professionals at BC Networks at (408) 243-1100 to schedule a complimentary initial consultation with our business technology experts. We can walk through your current scenario and help determine if a virtual CTO would be the right direction for your San Francisco or San Jose company.
Experience and strategy are what set us apart from other San Jose, Silicon Valley & South Bay IT companies. We deliver consistently optimal results following our carefully developed and mature set of IT practices and procedures.