9 Benefits to Firewalls and Network Security as a Cloud-Based Service
Check out the benefits of a firewall as a service (FaaS). Learn how cloud-based managed network security improves security, saves time, and safeguards resources.    
FaaS simply refers to accessing firewalls and other network security as a cloud-based service, and this model offers numerous benefits to organizations of all sizes. To help you decide if FaaS is right for your business, take a look at these top benefits.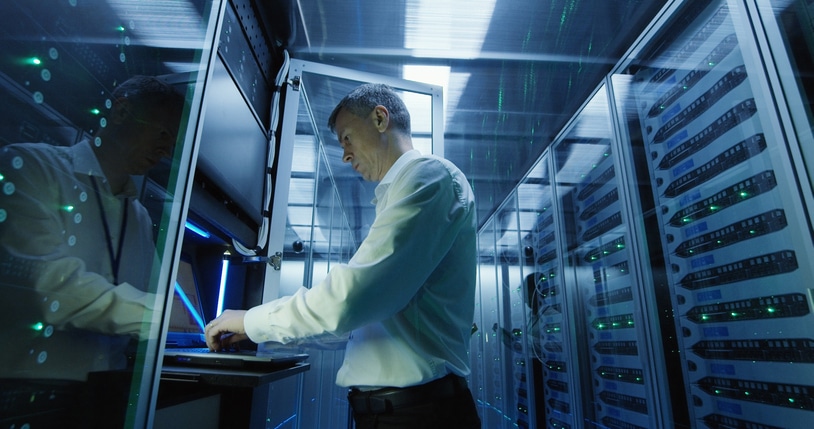 1. Proactive Security
Security breaches can lead to high costs and extensive damage to your reputation. If a breach occurs, you need to react quickly to minimize the damage, but ideally, you should try to avoid the breach in the first place. By choosing a firewall as a service, you get access to IT security experts who proactively identify and monitor against new threats.
2. Safeguard Against Firewall Misconfiguration
Flaws in the firewalls do not cause about 99% of firewall breaches. Instead, they are caused by misconfiguration, and generally, the misconfiguration happens when people are making changes. Typically, new firewall configurations involve the following steps:
Requesting a change
Planning the change and ensuring it is in line with security policies
Reviewing risks to compliance standards, the application, and the network environment
Implementing the change
Validating the change
Providing the change in firewall settings meets the needs of the requested change
Unfortunately, small human errors — such as putting in "eq" instead of "neq" — can lead to insecurities in the firewall. With FaaS, you can automate some of this process and outsource the rest to experts, helping to ensure your firewall is always correctly configured.
3. Minimize IT Security Training
When you work with people who specialize in IT security, they analyze your current security efforts, look at your firewall configuration, and help you identify where you need to improve rules and policies. By tapping into their expertise, you relieve your employees' from the burdens associated with maintaining network security, and you reduce the cost and time spent training employees to handle firewall security functions.
4. Safeguard IT Resources
At the same time, FaaS allows your IT team to focus on the technology that supports your core business processes. By extension, you get to leverage your IT team to improve your business while simultaneously enhancing network security by outsourcing firewall management.
5. Comprehensive Protection
FaaS doesn't just focus on maintaining your firewalls. It also provides complete protection related to anti-malware, anti-virus protection, virtual private networks (VPNs), and other security services. These services help to ensure you meet industry compliance regulations and guarantee security, even in the case of network failures.
6. Simplified Management
Securing cloud infrastructure, WAN and internet, and other IT components often require a multi-pronged approach involving an Intrusion Prevention Systems (IPS), content filtering systems, and threat prevention applications. Managing, monitoring, and maintaining all these systems can be extremely time-consuming and costly.
When you opt for FaaS, you get access to next-generation technology and custom IT management from well-trained professionals for a predictable monthly subscription cost. For a company of 500 people, the FaaS model reduces firewall expenses by an average of 37%, which equates to about $139,000 in savings.
7. Facilitates the Shift to a Mobile Workforce
With the significant increase in people working from home, network security has changed drastically. Enterprise perimeter security no longer meets the demands of the contemporary enterprise. FaaS helps to facilitate a mobile workforce by connecting users to an SLA-backed cloud network so that remote workers can access software and applications without facing performance issues, appliance sprawl, or other obstacles to productivity.
8. Effective Reporting
In a lot of cases, management teams have limited awareness of the threats hitting their firewalls. When you subscribe to a managed firewall service, the service can track and report risks. Even if these threats don't directly affect your organization, you can learn from them. Threat reports help you identify vulnerabilities, analyze security measures, and discover risky employee behavior, and ultimately, you can use this information to improve your firewall security.
9. Better-End User Experience
In addition to safeguarding your data, FaaS helps to improve the end-user experience. When you use a VPN, for example, you're likely to face issues with packet drops and network latency because the traffic moves through the public internet. Managed firewalls and other security services secure your environment in a way that helps you avoid these issues and improve the user experience.
Making the shift to managed firewall and security services can help you reduce costs and safeguard human resources while improving security throughout your enterprise. To learn more about how FaaS can benefit your organization, contact us today. At BC Networks, we provide IT consulting services to companies in San Jose, CA, and the surrounding area.
Experience and strategy are what set us apart from other San Jose, Silicon Valley & South Bay IT companies. We deliver consistently optimal results following our carefully developed and mature set of IT practices and procedures.