Outgrowing Your Current IT Company
Hiring an IT company has become the standard for most small to midsize businesses looking to manage and maintain their technology. It simply makes the most sense. After all, it's typically more affordable than hiring an internal person or team that requires a salary, vacation time, benefits, and more. It's also more reliable than hiring an internal person or team because you never have to worry about them going away, being sick or lacking the skill-set to handle a specific challenge or problem. Hiring an IT company gives you access to an entire team of experts who stay up-to-date on the latest technologies, threats, and other relevant information.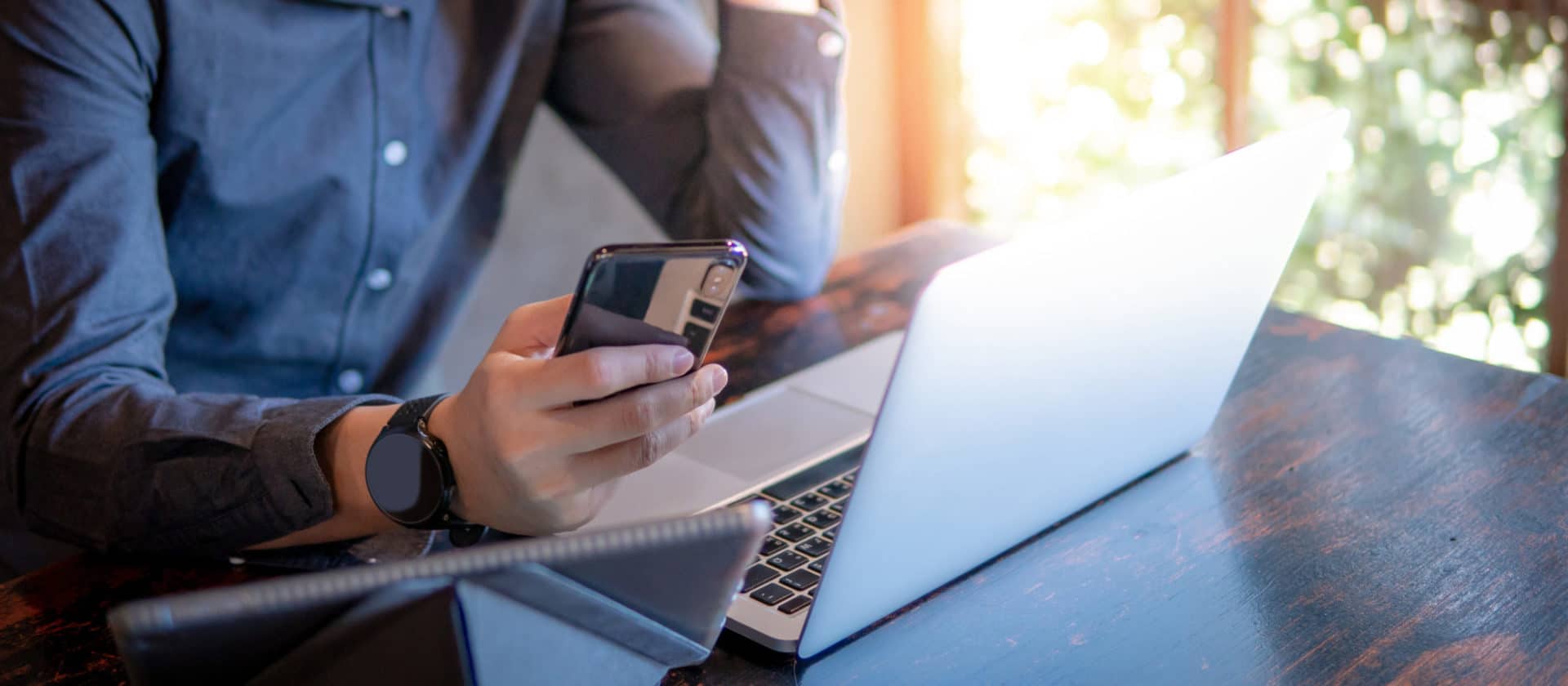 So how do you know when you've outgrown them?
Not every partnership you make in business will last a lifetime. In fact, a lot of partnerships require constant change and effort to make them work. As your company continues to evolve – adding new products and/or services, employees, and other factors that change, your partnerships may not work for you anymore. Although this can be difficult, it's a sign of growth. In many cases, it's also a sign of success because with more success comes more challenges, and as a result, you need more support from those around you.
If you're on the fence about switching IT companies because you feel like you've outgrown your current one, here are a few key indicators they're not the right fit anymore:
They only come around when something breaks.
The old "break/fix" model of providing technology support is outdated. There's no way around it. Businesses can no longer function well if they're waiting for things to break all the time. If your IT company only comes around when something breaks, then sends you a large bill for the hourly charge, it's probably time to make a change. Nowadays, managed IT services are the way to go. In this model, your IT company charges you a flat-rate monthly fee for handling all of your technology needs. This flat-rate monthly fee will likely cover:
Monitoring and maintenance for all systems
Remote and/or onsite support as needed
Data backup and disaster recovery planning
Strategic planning and/or consulting
Essentially, they take over responsibility for the ongoing performance of your infrastructure – meaning you no longer have to worry about the health, performance, or security of your systems because it's in their best interest to make sure everything works properly at all times.
They haven't given you an update on cybersecurity.
If it's been more than 3 months since the last time your IT company spoke to you about cybersecurity and your current state of preparation against the latest threats, it's probably time to make a switch. Cybercrime is evolving at a rapid rate – becoming more sophisticated and coordinated each and every day. If they're not talking to you about cybersecurity on a regular basis, chances are, you're not protected against the latest threats. Aside from having a multi-layered cybersecurity approach that protects you from all angles, they should also routinely:
Perform penetration testing
Train your employees on proper protocols
Review any policies and/or procedures in place
Cybersecurity is never a set-it-and-forget-it type of situation. It's something that needs to be reviewed and discussed on a regular basis.
They don't feel like a familiar face to you.
If your IT company feels more like a stranger than a familiar face, it's because they're more of a vendor than a partner. In today's increasingly connected world, your IT company should feel like a trusted advisor that knows your business inside and out. You want to have an established relationship where you know, like, and trust each of the technicians who comes into your office. You shouldn't have a revolving door of technicians you've never met who don't know anything about your company. You should have a select few trusted, friendly, familiar faces that know:
Your infrastructure
Your organizational objectives
Your biggest challenges
Otherwise, you're not able to strategically incorporate technology into your overall business plan.
If you've outgrown your current IT company, get in touch with us. Call (408) 243-1100 or send an email to info@bcnetworks.com to talk about how a partnership with us can help you integrate technology strategically into your business plan.
Like this article? Check out our other latest blog posts:
Small Business Tech Tips
The New Ways Cybercriminals Pose a Threat to Organizations
4 Informative Responses You Need From Your CFO
Experience and strategy are what set us apart from other San Jose, Silicon Valley & South Bay IT companies. We deliver consistently optimal results following our carefully developed and mature set of IT practices and procedures.